Automated checklist for quality process management
Quality Management
Automation in the control of quality processes
CLICQ exists so that you can ensure the quality of the processes and products being inspected, and in order for you to reduce your inspection time and checking routines by up to 50%.

How? By abandoning paper spreadsheets and automating the process!

Customize reports according to your needs, add photos, geolocation, schedule alerts and automatic report sending, quickly access your inspection history, among other features. Your inspection routine will improve greatly!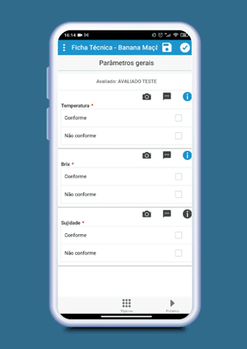 Customized checklist templates for your business needs
Improve the relationship with your suppliers by identifying in real time the quality standard for receiving products and giving automatic feedback on inspections!

Prevent future non-compliances by accessing trusted information from your suppliers.

Thus, you avoid returning cargo and you are sure that you will receive a product within your quality standards!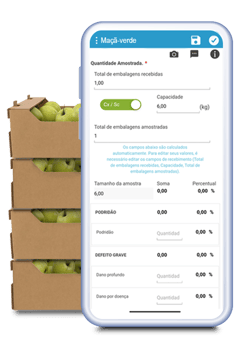 Reports with photos and images
Record incoming inspection with pictures! By using CLICQ, you can add photos as evidence to your digital reports and have access to them in real time.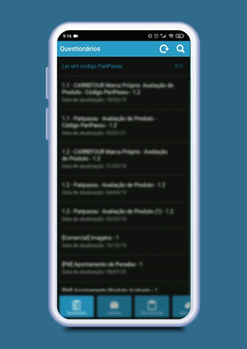 QR Code and Barcode reading
At the time of the receipt inspection, have at your disposal features such as code reading, alerts for expired products and automatic reports. You can even add comments on photos and a product expiration time indicator!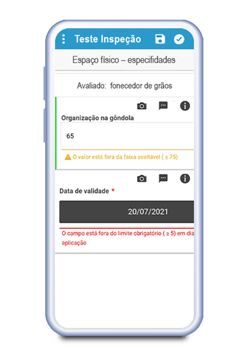 Make your inspection in up to 70% less time
Use automatic action plan features, attach documents and photos to reports, and set up alerts.

With CLICQ, you save the time of reviewing paper spreadsheets and transferring the information to the computer, in addition to having all the consulting history in the palm of your hand.

Non-compliance and recurrence reports
Schedule inspections and define evaluation criteria to rank results! CLICQ allows you to bring together all information and reports from each store in a single dashboard.

Also monitor the resolution of non-compliances, as well as their recurrence and action plans.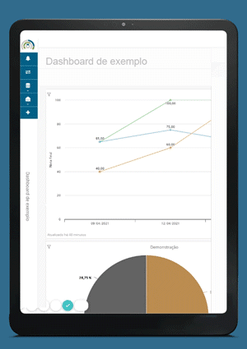 Control your operation in real time
Manage your data in one place with periodic reports and personalized checklists.

You'll be able to analyze them in a simple way in Panorama and quickly identify the problem's focus to take much more assertive and faster actions!
Benefits of automating quality management




Get rid of paper spreadsheets!
Using CLICQ means having quick access to checklists and inspection history, with the files at the tip of your fingers.

Streamlined processes
Reduce time spent on quality inspections by more than half, by using the CLICQ tool.

Customization
CLICQ is 100% adaptable to your company's needs. Customize checklists as you like. You can choose from checklist templates or create a new one and edit it.

Practicality and agility
When you finalize the reports, you can automatically send them to the e-mail address you prefer, attach photos, geolocation, and digital signatures. Plus, you have automatic reports and alerts!

Action Plan and Workflow
Track the solution of nonconformities through an automated action plan process, which is specific to your company.
Quality standard assurance
You guarantee that your product will always have the quality you expect by having a score, inspection history, and classification at hand.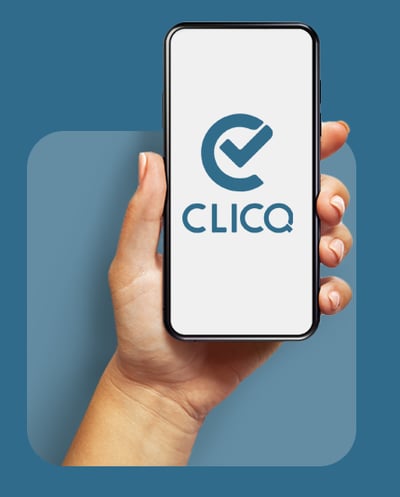 We help you
improve your quality inspection
Cut the time for each quality inspection by half and obtain a much more efficient, practical and faster management. Get rid of paper and spreadsheets once and for all!
Reduce your losses
Would you like to know how Savegnago Supermarkets reduced their losses in the greengrocery sector, and automated quality evaluations in more than 43 stores?
Watch the video and find out about it and much more!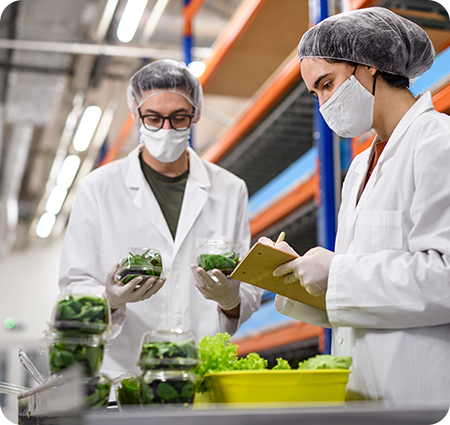 Be prepared for audits
The new decree no. 10.648 for the food industry has severe penalties for companies that commit irregularities in the preparation of products of animal origin.

Therefore, your quality inspection also needs to innovate and improve processes, making data more accessible and secure. But, all the time spent on checking, handwriting notes, and preparing reports can result in potential errors in the transference of records from paper to spreadsheets.

In order to improve quality management, it's necessary to automate control processes, such as: sampling, reports, specifications, and questionnaires.

Moreover, with CLICQ you have access to the entire data history and actually use this information to improve processes, gaining agility and security to check the results of the questionnaires when a quality inspection by regulatory agencies and customers occurs.
Empresas que confiam na PariPassu
"Sem sombra de dúvida, está revolucionando o relacionamento comercial entre nossa empresa e nossos clientes. Hoje temos a exata informação de onde nosso produto está, de que forma está exposto, a quantidade vendida em cada local, ou seja, um completo comparativo de vendas, com isso podemos melhorar e auxiliar nossos clientes a vender mais e com melhor qualidade."



Junior Lucato - Sócio proprietário
Citricola Lucato
"A PariPassu é uma empresa que conhece do assunto, séria e com muita credibilidade. Eles não vendem apenas uma solução, eles vendem o resultado. Desde que iniciamos a equipe acompanhou todo o processo de implantação, com treinamentos para o pessoal das lojas, eventos com os fornecedores, atendendo todas as demandas vindas do nosso pessoal."


Belchior Martins - Gerente Comercial
Rede Savegnago
Save time and make money
Talk to our traceability and quality experts right now in order to comply with the current legislation, avoid losses and shelf stock-outs to increase your profit margins and improve your company's results!
Fill out the form correctly and
Ask for a price quote